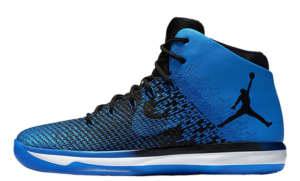 Prospective students at Apex-based Blue Lights College now have the option of trading in their Air Jordan sneakers to help fund their education.
BLC President and Founder Captain Jacques K. Gilbert believes that too many of today's youth have unknowingly spent their college tuition savings on expensive shoes, and wants to help his students rectify these errors in judgement and refocus their priorities.
"We want to provide opportunities for youth to be a part of change: change to bridge the gap between community and police through serving others as a police officer and leader in the community. What better way to emphasize this than to redirect their fashion interest into a career and educational investment that makes a different in their community?"
"I believe MJ himself would support this initiative," Gilbert affirmed.
Gilbert said the shoes will be autographed by the student and will serve as credit toward their contribution agreement to support the Blue Lights College mission. Some shoes will serve as decor at the school, while other shoes will be donated to other youth in the community.
The average cost for a pair of Jordan shoes is about $150 per pair. Eleven pairs of Jordan shoes would fund a year of expenses for one student at Blue Lights College.
https://bluelightscollege.org/wp-content/uploads/2017/03/blc-header-smaller.jpg
0
0
Christina Guichard
https://bluelightscollege.org/wp-content/uploads/2017/03/blc-header-smaller.jpg
Christina Guichard
2018-08-24 16:02:27
2018-11-12 02:06:53
Change-driven police preparatory college accepts Air Jordans for enrollment